Wouldn't it be great if each man you met came with a Man-ual? (See what we did there?!)
Wouldn't it be awesome if we were just born with the skills to understand relationships and make them actually work and feel easy? To just walk right into love and know the right things to say and do?
Unfortunately, it's just not that easy.
Most of us have never been taught what it is that goes into healthy relationships. We don't learn the ins and outs, we don't understand what it is we're truly seeking in a partner, and we're not quite sure how to ask for it even when we do know.
It doesn't matter whether you're single and tindering, in a relationship, going through a divorce, widowed, or just figuring yourself out right now, this course will help you create clarity, while giving you tools and techniques to create much more satisfying and healthier relationships .
This course is for you if:
You're single and looking for a f*ck-yes relationship.
You're in a relationship and want to learn how to stoke the fire and keep it alive.
You keep attracting unavailable men.
Your relationships have one shade of grey, and you want fifty.
You're an asshole magnet.
You find nice guys turn you off. Like, all the way off.
You're a walking friend-zone.
Your man won't commit.
You find that you're repeating the same relationship stories with different partners.
You're not over an ex and you are having a hard time opening up to a new relationship.
It does not matter your relationship status, as long as you're interested in finding and creating healthier relationships. You'll begin to understand your patterns, how your past still influences you today (it does), why we choose who we choose, how to communicate to be heard, how to be a better partner, and how to invite yours to show up differently.
---
With Men's Coach Mike Campbell, and Human Connection specialist Mark Groves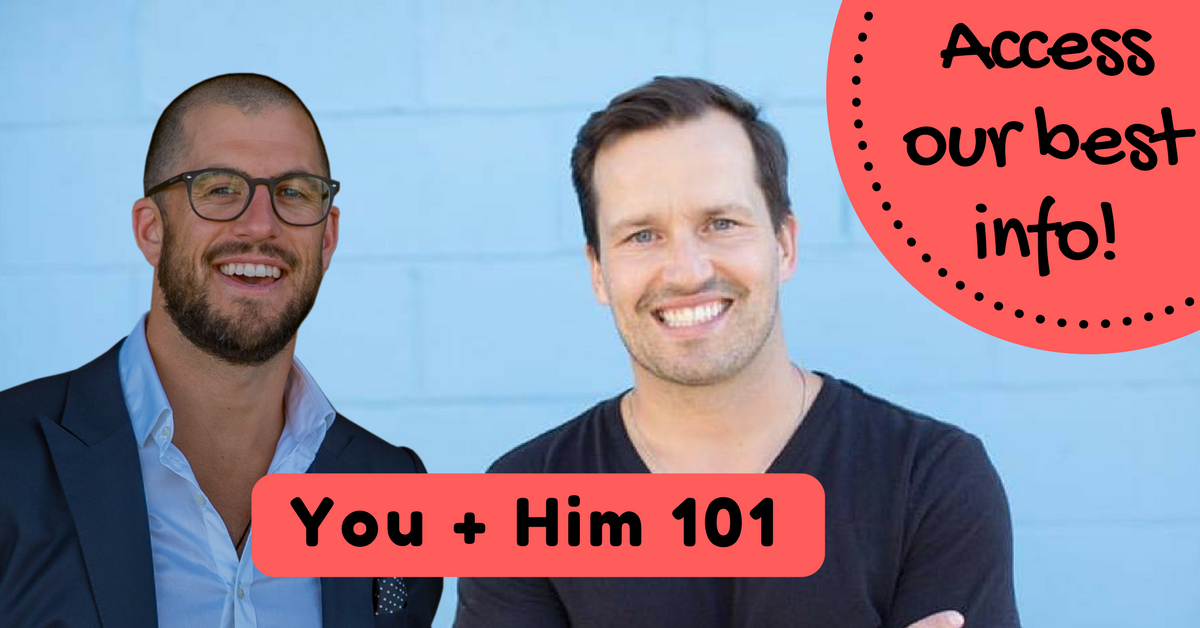 What we'll cover:
During this six weeks we'll cover 6 modules - one each week - with some common themes weaving throughout.
Each week you'll have coaching videos from us, plus downloadable complementary workbooks.

Access to the Private Facebook Community for 24/7 access to ask questions, discuss topics, share your relationship struggles and wins

LIVE Q&A coaching calls with us; every two weeks you'll be invited to join Mark and Mike on a live call to cover some of the content as well as get your questions answered (or attempted - we're pretty good, but we don't know everything...

:-) )
Most importantly - We'll cover how to create a F*ck Yes Relationship. Part of this we'll be diving into topics such as:
Messages, conditioning and beliefs about relationships (and ourselves)
Understanding attachment and distancing
Communication; The differences between men and women, plus the feminine and masculine - how to understand and navigate
Setting and communicating boundaries, and then keeping them in place
Creating relationship intentions, deal breakers and red flags
Habits of a healthy relationship - what does that look like?
If any of the above topics sound like something you could use, make sure to grab your spot below now.
SUPER-Early-Bird spots available Now! Only 30 spots available at this rate - and only for One Week. Grab yours below!